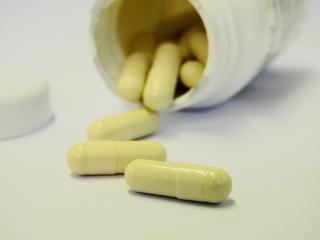 west kendall urgent care" />
Affordability. For family urgent medical care that costs a fraction of what you'd pay in the ER, FMC is your best option. If your injuries are life threatening, you should be seen in the Emergency Room; for all other injuries, Family Medical Clinic is able to provide treatment at a cost that better fits your budget. And FMC is able to offer you something the ER cannot- if you've been injured in an auto accident, FMC will do all the paper work for you while taking care of your injuries.
Full spectrum accident care. FMC can provide you with choices of top accident attorneys in your area who can give you expert advice on compensation law. No other West Kendall urgent care center is able to meet your post-accident needs in the way that FMC can. If you've been injured in an auto accident, you should visit Family Medical Clinic for an accurate diagnosis of your injuries, even if you don't feel any pain or see any effects of the crash. The fact is that pain and other symptoms may not present immediately following an accident. You have only 14 days to seek medical treatment after an accident or forfeit your rights to seek compensation.
FMC can treat your entire family's injuries, from minor emergencies to a wide range of wounds and fractures; they can even perform minor surgical procedures. West Kendall urgent care at FMC is all about convenience and efficiency, so you'll experience a much shorter wait time when you walk into the clinic. The facility is open late into the evening for further convenience. Family Medical Clinic believes in the importance of providing expert medical treatment to their patients, so you can expect to receive the highest quality of urgent care when you walk through the doors- and no appointment is ever necessary.
Locals love FMC because it's not just a West Kendall urgent care center. The medical staff at Family Medical Clinic also provide primary and specialty care at the facility, including general family medicine, gynecology, pediatrics, preventative medicine, physical therapy, and a variety of health programs designed to keep the community healthy. The walk-in lab and diagnostic center on-site is able to perform EKGs, ultrasound, a full range of lab tests, drug screening, and much more.
Does your West Kendall urgent care center provide beauty and wellness treatments? FMC does! As the premier medical clinic in the area, FMC offers treatments that rejuvenate, heal, improve athletic performance, and help with weight loss, including Botox cosmetic treatments, IV Nutritional Therapy, PRP Therapy, Massage Therapy, and more. Best of all, when you or a family member needs urgent care, simply walk in and expect little to no wait time to be seen by a medical professional. To learn more, stop by the FMC website and click on the 'Accident Injury' or 'Beauty and Wellness' links or call the clinic at 305-603-7824.