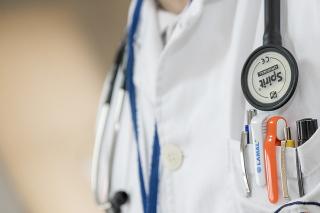 urgent care kendall" />Finding the right medical care is a challenging endeavor. Knowing where to go for what ails you is not as simple as going to the emergency room – that is an expensive visit that does not necessarily solve your problems and can lead to a litany of doctor's appointments.
For more affordable 24-hour care, many families are turning to urgent care clinics. They act as most emergency rooms do, treating any ailment that they can, but for a fraction of the cost and chaos that can be associated with an emergency room. This is especially important when medical insurance does not cover emergency room visits, or an individual does not have medical insurance at all.
Finding the right urgent care/medical facility for your specific needs is imperative.
Where can I go for a family urgent care in Kendall, FL?
In the greater Miami, FL region, there is one clinic that stands head and shoulders above the rest: Family Medical Clinic. FMC offers a litany of services in addition to an urgent care, making it a one-stop-shop for all of your medical needs.
Our staff is friendly and knowledgeable, with a focus on exceptional customer service and patient satisfaction. We know that medical emergencies do not care about the time of day, so our hours are accommodating and our staff understanding.
One of the primary services we offer is accident treatment. A wide array of our patients come in with injuries suffered in accidents of all varieties. We understand that sometimes, things happen. We are here to make sure that you get the treatment you deserve and need.
Additionally, if you are injured in an accident caused by negligence, we can give you choices of top attorneys that we have worked with in the past who may be able to garner compensation for the medical issues raised by your accident.
We provide personalized care based on the type of accident and injury, up to and including boating accidents, automotive accidents, work accidents, bus accidents, bicycle accidents, slip and fall accidents, and pedestrian accidents. We always document your case and report it to your insurance company. If you are pursuing litigation, your lawyers will deal with the insurance company as part of working on your particular case.
Family Medical Clinic also offers health and beauty options. Your beauty can be crucial to you, and we have all the tools and experience necessary to have you feeling younger and rejuvenated.
Our treatments include Botox, fillers, weight loss programs, IV nutritional therapy, plasma-rich platelet therapy, and hormone therapy. Our on-site staff has worked on a plethora of patients and has the experience to do exactly what you need with no fuss. We will leave you feeling healthier overall after we work with you to determine what your individual needs are. No one's care plan is the same because we are all unique, meaning all of our needs are unique as well.
Family Medical Clinic is friendly and knowledgeable, delivering excellent patient care and quality service.