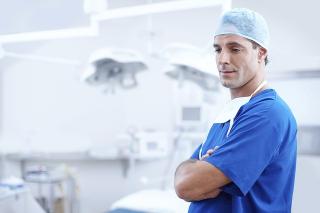 urgent care homestead fl" />Finding the right medical service for you and your family is not only very important, but can be something that requires a good deal of attention to decide on. After all, we are all unique individuals and we all require individual care that is specialized to us.
If you are searching for urgent care in the Homestead, FL region, you would be hard-pressed to find a better service than The Family Medical Clinic.
What is the best urgent care in Homestead, FL?
The Family Medical Clinic is a one-stop shop for any medical service you could possibly imagine. If you are in need of a routine visit or general medical consultation, they offer that. Gynecology, family planning and birth control are there to help you with pregnancy-related issues.
If you've been feeling less-than-healthy, you can get blood work done or get nutrition counseling to help boost your energy levels and start feeling better physically. They also offer IV therapy for fatigue, weight loss, to boost energy, fight sickness or even combat hangovers.
For those undergoing a change in regards to their sexual orientation, the Family Medical Clinic also offers services like hormone and testosterone replacement therapy to help those in need complete the transformation from one gender to another.
They even offer cosmetic services as well. If you are need of botox or fillers for general cosmetic appearance, The Family Medical Clinic offers that. If you need to be drug tested for work or vaccinated for school, they have you covered. They even offer breast cancer screenings so you can keep yourself alter and protected, ready to catch the first signs of illness before it becomes too progressed.
Everything that you could possibly need – general health, cosmetic health, hormone/testosterone replacement, weight loss and nutrition counseling, sports rehab, chiropractic adjustment, x-ray, car accident treatment, vaccinations, and breast cancer screenings – are available in the same building making it easier than ever before to keep up with your health.
Because after all, making sure that you are feeling the best you can goes a long way towards having an enjoyable, productive life with your family and finding a higher quality of life than you might have known before.
With two different locations that are open six days per week, you can address your health concerns as soon as possible!
What 24 hour clinics are in Homestead, FL?
There are a few options other than The Family Medical Clinic that are available if you are looking for a 24-hour clinic in the Homestead, FL area. The Homestead Hospital offers a 24-hour emergency room, so if you have any pressing medical issues, you could head there.
If your little one is experiencing health issues, the Nicklaus Children's Hospital also features a 24-hour emergency room and is highly rated at 4 out of 5 stars, so you know that you can trust the service for your child.
And if the emergency room isn't quite what you need, you could always try something like the Walgreens Clinic for your sneezes or aches. After all, not every medical issue requires a trip to the emergency room.