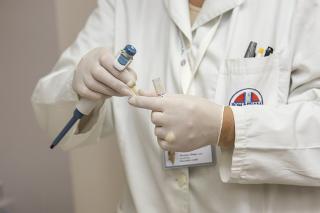 kendall medical center" /> 
Consider Family Medical Clinic when searching for an affordable Kendall medical center that can care for your whole family. We offer a number of services to ensure you're always covered in the event of a medical emergency or routine medical care need. Our convenient location and late hours of operation ensure you have access to our staff and facility for quality healthcare in the daytime and evening hours. If you don't have medical insurance, you'll find our rates very accommodating to your budget.
Does a Medical Center Replace My Primary Care Doctor?
You can think of Family Medical Clinic as an affordable alternative to seeing a primary care doctor. Our rates at FMC are much lower than an emergency room visit and much more convenient compared with seeing a general practice doctor. Our patients love the fact that we offer many different services:
Medical consultations
Routine doctor visits for wellness
Gynecology
Sick visits
Blood work & lab work
Ultrasound
X-rays and imaging
Post-auto accident examinations
Sports recovery
Chiropractic services
Pain management
Medical weight loss
Nutrition counseling
HRT & TRT
Botox & Fillers
Platelet-rich plasma treatment
Dermatology
And so much more
What is the Difference Between the ER and Urgent Care?
You should visit the Emergency Room for life-threatening injuries after an accident or when a serious illness presents itself; for all other urgent medical care situations, visit our Kendall Medical Center. There is no appointment needed to come in for minor emergencies, cuts or lacerations, sprains & strains, minor fractures, wounds, burns, minor surgical procedures, and acute pain. You'll experience a shorter wait time in our clinic, compared with the ER- and a lower bill for treatment.
Visit FMC After an Auto Accident
There's a very good reason why you should let our staff examine you or a family member after an automobile accident; many injuries take days or weeks for pain and other symptoms to show up, so you could have a severe injury without knowing about it. Even if you don't feel like anything is wrong after a car crash, you should allow our doctors and nursing staff to perform imaging and a routine exam to check for broken bones, fractures, soft tissue injuries, whiplash, and other common accident injuries. Visit us for:
Car accidents
Boat accidents
Workplace accidents
Bicycle accidents
Pedestrian accidents
Slip & falls
We Help You Seek Compensation
Did you know that in the state of Florida, an accident victim has just 14 days following the accident to seek medical care for injuries? If you wait too long to see a doctor, you'll waive your rights to seeking financial compensation for the injuries you've suffered. At Family Medical Center, we can do much more than just help you recover after an accident- we'll also connect you with top attorneys working in the injury law sector, and streamline your medical paperwork processing. With such a wide range of services offered at FMC, there's no wonder we're the most reputable Kendall medical center around.