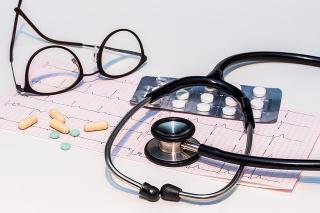 Where does your family turn when a health crisis occurs in your home? If it's an emergency, you may turn to the ER, or to a local clinic if the situation is less urgent. It surprises a lot of locals in Miami to learn there is a family medical clinic in their area that charges less than other clinics and can greatly reduce the amount of wait time during an emergency. Family Medical Clinic is the most convenient, affordable Miami health clinic. Located at Kendall and 137th, it's convenient to all locations throughout the region.
If injuries are life-threatening, you'll need to be seen at the ER immediately. For all other injuries, Family Medical Clinic can take care of you or your family member. At FMC, you'll experience a much shorter wait time than you would at either the Emergency room or you local clinic- and there's no appointment required to be seen. Think of the time you'll save over sitting in the ER waiting your turn to be looked at by a doctor or nurse. Costs are lower, too.
At Family Medical Clinic, you can be seen by a doctor for a wide range of illnesses and injuries:
As a walk-in Miami health clinic, FMC offers primary and specialty care that includes general family medicine for every member of your family, pediatric care, preventative medicine, physical therapy for post-injury or illness, health programs to keep you on track, gynecology, and much more. You can schedule an appointment around your time-frame when you call the clinic at 305-603-7824 or just walk in any time the facility is open.
As an urgent care facility, FMC is open late to take care of patients. Make FMC your first stop for minor emergencies, cuts, wounds, burns, minor fractures, strains & sprains, acute pain, and minor surgical procedures. FMC's patients appreciate having a Miami health clinic so close to home that can deal with non life-threatening emergencies without having to go to the hospital.
As a local lab and diagnostics center, Family medical Clinic offers the following services with walk-in convenience: EKG, Ultrasound, Lab testing, Drug screening, and much more. If you have questions about lab work or need to speak with a specialist, free live chat is available on the FMC website. You can schedule an appointment, make a payment, or click to call the clinic, all from the online widget.
With a prime focus on exceptional customer care, FMC is the only Miami health clinic you'll ever need to take your family to. You'll be treated with respect, courtesy, and a high level of service, at a more affordable cost than other facilities, and all without wasting time in the waiting room. Visit the FMC website to learn more about their accident injury services and how FMC's staff can help following an auto accident.