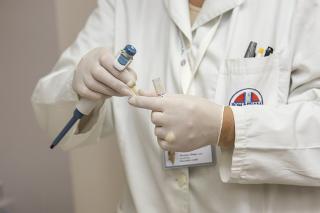 Family Medical Clinic is an outpatient clinic that focuses on the treatment and care of non-emergency injuries and illnesses. Some of the most common visits that we have are for strep throat, flu-like conditions, colds, pink eye, styes, UTI/bladder infections, yeast infections, heartburn, indigestion, sinus infections, bugs, bites, stings, minor cuts, blisters, wounds, and even minor fractures. Why do people visit Family Medical Clinic as opposed to going to the ER? One reason is cost.
Free Health Clinics in Homestead, FL
While there a lot of free community health clinics in Homestead, Family Medical Clinic is not a free clinic. The care that people receive in free health clinics is usually designed for indigent people, and these facilities are often understaffed and overrun with needs. A lot of people will go to the Emergency Room when they have a relatively small medical issue, but this will likely result in an astronomical medical bill. While Family Medical Clinic isn't a free medical clinic, our prices are very low and affordable compared to hospitals. That's one of the benefits of choosing an urgent care clinic.
When to Go to the ER for Pain?
There is a time and a place for treatment in an urgent care clinic. Although our services are usually much cheaper than at a hospital, and even though we can treat patients faster than a hospital can, there are times when a person needs to go to an ER. For example, if you need X-rays or MRIs, then an ER would be your best choice. If you are dizzy, bleeding, have an amputated finger or limb, then an ER is where to go. Also, if you have pain in your chest, displaced or open wound fractures, sudden numbness, sudden weakness, or shortness of breath, then an ER should be your destination.
Urgent Care Hours
At Family Medical Clinic, we understand that not everyone has the same work schedule and availability. That is why we offer extended clinic hours Monday through Thursday, and we are open half-a-day on Saturday. This way, you can come after work or on the weekend. Here is a list of our weekly clinic hours for reference:
MONDAY 09:00 am -7:00 pm
TUESDAY 09:00 am - 7:00 pm
WEDNESDAY 09:00 am - 7:00 pm
THURSDAY: 09:00 am - 7:00 pm
FRIDAY: 09:00 - 6:00 pm
SATURDAY: 09:00 am - 2:00 pm
SUNDAY: CLOSED
Bring Your Family in
As you can see, there are different types of clinics available. At Family Medical Group, we provide family medicine for all members of the family, ages 0 -. Urgent care centers offer an affordable and convenient alternative to healthcare. Urgent care centers can be used for an alternative to non-emergency, non-life-threatening diseases, and injuries. Of course, one of the greatest benefits of choosing the best clinics in Homestead, FL, is that you will get more hands-on, personalized care than you would at a hospital.
Clinics In Homestead Fl